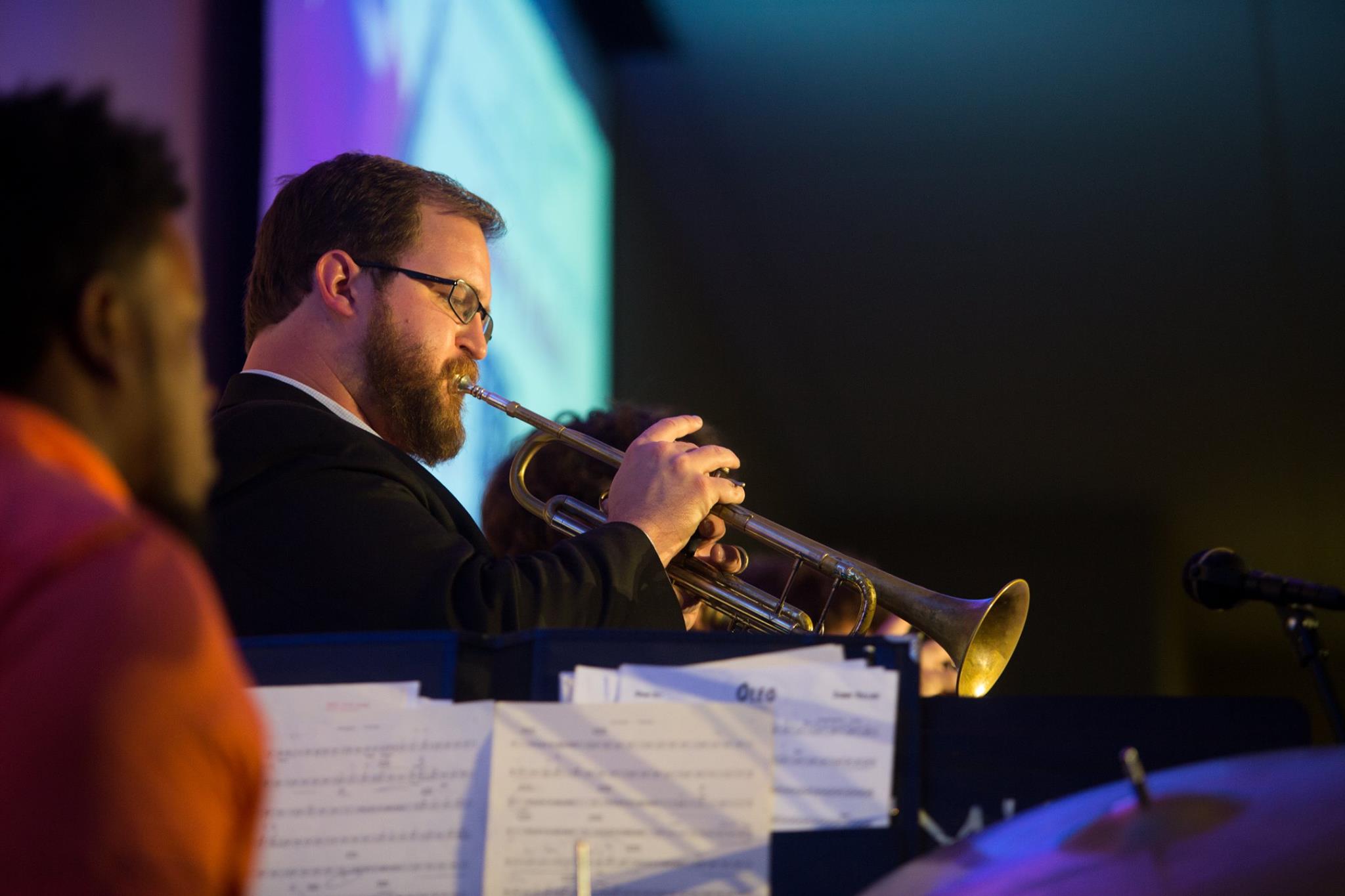 Jon Kratzer is a Houston area based professional trumpeter and currently serves as the Trumpet Professor and Director of Jazz Studies at Blinn College in Brenham, TX. He holds a Master's degree from the University of Missouri – Kansas City Conservatory of Music and Dance and has completed significant doctoral course work.
He has performed with Frankie Valli, Amy Grant, Al Jarreau, The Temptations, Felix Cavaliere, Sam Rivers, Father John Misty, Bill Pinkney's Original Drifters, The Coasters, Seth James, Yakov Smirnoff, The Platters, Four Tops, and many more. He has worked as a cruise ship musician, pit musician, recording studio musician, and has appeared on live television and radio broadcasts. He has also performed with the Orlando Philharmonic, Kansas City Baroque Consortium,Oklahoma City Philharmonic, as well the North Carolina Symphony as a young artist.
Principal instructors include John Almeida, Michael Anderson, Dr. Keith Benjamin, and Mark Hughes.